Take advantage of our ESD-competence
ESD-Protect - for CERTAIN a good partner!
Protection against electrostatic discharge is becoming increasingly important in manufacturing industries. Many companies often feel as if being left alone with standard products, since they do not completely fit into their concepts or do not possess essential required features.
We understand this kind of difficulties and we are aware of your individual needs. That is why we develop appropriate ESD-products and design effective ESD-concepts.
In close co-operation with our customers we create our own products and supplements that are not available anywhere in this specific design.
This ensures that your production is not exposed to the risk of ESD-damages.
Don't tell people how good you make the GOODS,
tell them how good your goods make THEM!
Latest measurement technology for use in your EPA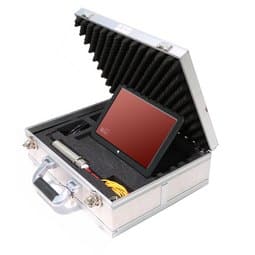 BGT Visio 600

High-precision electric field meter for walking tests with display and archiving option by using a tablet.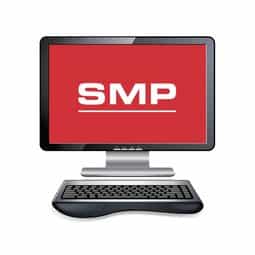 Static Management Program

SMP offers companies an effective way to detect electrostatic discharge (ESD) and avoid failures of components.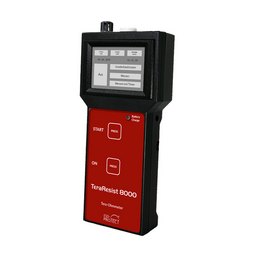 TeraResist 8000

New Tera-Ohmmeter with color touchscreen in a case set with 4 fixed measuring voltages.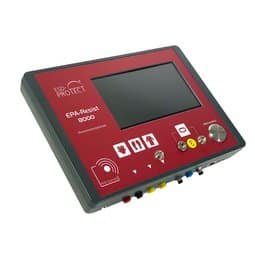 EPA-Resist 8000

Personal grounding test center: the innovation for EPA entry systems / EPA personal testers.
Your requirements - our solutions
We constantly develop new hardware and software products. Especially the individual wishes of our customers are directly reflected in these new products.
Do not hesitate to inform us about your wishes, suggestions and requirements.
Many of our products you can get in your desired dimensions.
For ESD-clothing we can offer you a variety of colors and finishings due to individualization, such as the embroidery of logo or names, screen printing, digital direct printing or sublimation printing.
Our developments
ESD-measuring devices, testing devices, software applications, ESD-ProData (own brand)
ESD-entry systems for access control of the EPA
ESD-ionization
ESD-table coverings in individual cuttings and designs
ESD-floor coverings, ESD-ProFloor (own brand)
ESD-workstations with own table systems
ESD-chairs with focus on ergonomics
ESD-packaging such as special shielding bags
ESD-clothing, ESD-ProTex (own brand)
ESD-cleaner, ESD-MultiClean (own brand)
Your reliable partner - even after your purchase
We qualify your materials, products, machines and systems and certify the corresponding ESD-conformity according to the requirements to IEC 61340-5-1 at our ESD test laboratory. We develop suitable test and acceptance criteria for specific systems and systems to determine ESD-safety.
Wherever measuring devices are used in quality-relevant areas, the calibration of these measuring devices is necessary. Even the smallest measuring errors can have drastic effects on the safety of production processes or on the quality of products.
We inspect and calibrate your ESD-relevant measuring and testing devices according to the manufacturer's specifications.
Thus, the calibration of measuring instruments is an essential contribution to quality assurance to avoid rejects, removal of rejects or replacement- and compensation claims.